Classified Ads
Payment may be made by mailing form with check to:
Trendy Times
171 Central Street
Woodsville, NH 03785
Ads may also be dropped at Trendy Times office with payment by cash, check or credit card.
Emailed ads that require payment must be paid prior to publication.
Credit Card payments can be made by phone at 603-747-2887 Tuesday thru Friday from 9 am to 5 pm.
Trendy Times is happy to offer FREE Classified Ads for persons looking to buy or sell personal items. Lost and found items are also listed at no charge. There is a 25 word limit to the ads. Free ads are run on one issue terms. To repeat an ad, simply contact us before the next issue deadline.
Business classifieds such as Help Wanted, For Rent, or Services Offered are limited to 40 words and are priced at the following rate:
2 issues / $10
5 issues / $20
15 issues / $50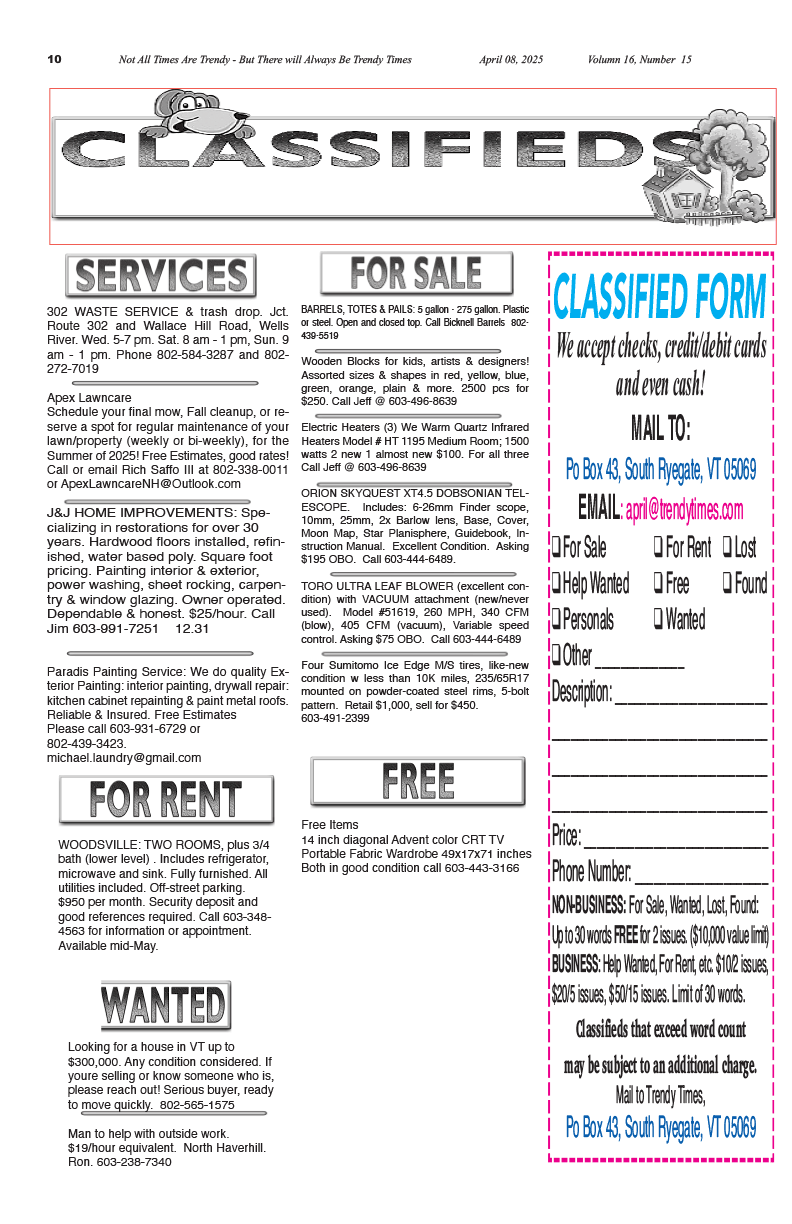 Not all Times are Trendy but there will always be Trendy Times

Trendy Times in Woodsville, New Hampshire
Website design ©2011
CustomSUPPORT
Comments about this site? Contact:
Webmaster
All Rights Reserved. Unauthorized use or duplication prohibited.